About Us
Planning a vacation is an art (but can be a pain in the a**)
Like you, we love vacations. But just the 'vacation' part - not the researching, planning, booking, and every little detail that comes with it. Do you really enjoy researching a hundred different travel websites, flipping through travel brochures, or calling multiple travel agencies to see if you're getting a good quote? It's painful! We asked ourselves, "why should planning and booking a vacation be so damn hard?" And then we thought of a better way
So we called in the experts ... to compete for your business
We created TripCrafters.com, an online travel marketplace, to connect you with travel agents who specialize in the exact vacation experience that YOU are looking for. So now, you can get these specialists to create customized vacation plans and quotes for you, while you sit back and enjoy sipping on your latte (or whatever it is that you enjoy sipping on).

Simply tell us about the kind of trip you want to take, services you need, activities you enjoy, and your budget. We'll connect you with up to 3 travel agents (who specialize in your requirements) to create custom-made trip plans and quotes for you to choose from. You choose the plan you like and make bookings with that agent.
And we made it complete FREE, with no obligation to buy
Yup, how cool is that! Wanna get started with your dream vacation?
Click here
WHO ARE WE?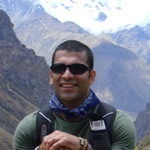 Rajiv Kalra | Founder
Rajiv is a self-proclaimed lifelong traveler. He enjoys his backpacking trips with equal (or a bit more) zeal as his luxury vacations. Rajiv has trekked up the Inca trail to Machu Picchu, mountain-biked down El Camino de la Muerte (Death Road) in Bolivia, and gone bungee jumping in Cusco, Peru besides traveling across the U.S., Canada, and India. On his wishlist are a journey across the ancient Silk Road, adventure sports in New Zealand, trek up to see the African Mountain Gorrillas, witness the beauty of Kailash Mansarovar, and take a cruise to Antarctica. Rajiv started working in his family business in Mumbai, India at 17 before leaving to pursue further studies. He completed his MBA in Marketing from Syracuse University. His passion for travel and starting up his own venture led him to give up his role as Chief Administrative Officer at US Beverage Net (a technology startup in Syracuse, NY - USA) in 2009.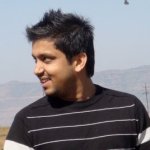 Umang Dhanuka | Founder
Umang has a simple travel philosophy - No vacation is complete without a beach! Umang is the genius behind all the cool technology that goes into TripCrafters. When he is not building innovative products that delight web users every day, he loves to explore the world. Umang has thus far traveled to Fiji, New Zealand, Singapore, Thailand, South Africa, Dubai, and all over the U.S. Next on his agenda are South America, Greece, Spain, Maldives, Cyprus, and Italy among other places. While he wasn't on the road, Umang completed his MS in Computer Engineering from Carnegie Mellon University and worked with Microsoft (yes, that one) in Redmond, USA on the Windows Vista and Windows 7 team. Umang has been passionately creating quality web products for the past 6 years.