How It Works
1. Create a FREE company profile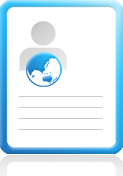 Includes details such as your service and destination

specialties

,

experience

, industry

affiliations

, and what type of

leads you would like to receive.

You can also add

tour packages and itineraries

and we will promote these to travelers on our website in the Tour Packages section. Enquiries for your tour packages are

exclusively yours!

There is

no obligation to buy

leads when you register and there are absolutely no hidden fees.