About Us
Travel is moving online. We'll help you take advantage of it.
Travel agents and tour operators are facing stiff competition in the form of online/direct sales, which will only get tougher in the near future. To survive, travel agents and tour operators need to market their expertise, specialization, and value-added services online. TripCrafters.com is an online travel marketplace that offers an easy and cost-effective solution to market your company online and get qualified leads to grow your business. We use the extensive reach of the internet to connect travel companies like yours with travelers from all over the world who are looking to buy your services.
We promote your company for FREE! And get leads directly to your desktop.
We created TripCrafters.com to help travel agents like you grow their business and at the same time help travelers enjoy a great travel experience. Once you register with us (for FREE!), we'll get verified travel leads from all over the world directly to your desktop to help you grow your business. All you need to do is create a FREE company profile which includes your service and destination specialties. Based on your profile, we'll recommend leads that match your specialization, and email them directly to you as soon as we receive them. You can view the details of each lead (including destinations, services, budget etc.) and choose to buy the leads you like. There is NO OBLIGATION to buy leads, and absolutely NO FEES to register - it is completely RISK FREE.
To learn more about HOW IT WORKS, click here
Why Are We Different?
TripCrafters.com is an online travel marketplace - our goal is for you to get more business and at the same time for travelers to have a great travel experience.
We do not charge you any registration or other hidden fees and there is no obligation to buy leads
We'll simply bring you leads that you may be interested in and you can buy them if you like
We will work hard to promote your company profile on our website to help you generate more business
You can upload your trip itineraries and tour packages on our website and we'll promote them for you for free. The leads you get for those packages are EXCLUSIVELY yours!
We undertake extensive online marketing efforts to target serious travelers searching for vacations and trips. We also get maximum details about their trip and verify their email before posting a lead
So, we'll promote your company for free, AND give you complete control of the leads you want to buy - that's a good deal! That's why we are different.
Who Are We?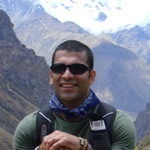 Rajiv Kalra | Founder
Rajiv is a self-proclaimed lifelong traveler. He enjoys his backpacking trips with equal (or a bit more) zeal as his luxury vacations. Rajiv has trekked up the Inca trail to Machu Picchu, mountain-biked down El Camino de la Muerte (Death Road) in Bolivia, and gone bungee jumping in Cusco, Peru besides traveling across the U.S., Canada, and India. On his wishlist are a journey across the ancient Silk Road, adventure sports in New Zealand, trek up to see the African Mountain Gorrillas, witness the beauty of Kailash Mansarovar, and take a cruise to Antarctica. Rajiv started working in his family business in Mumbai, India at 17 before leaving to pursue further studies. He completed his MBA in Marketing from Syracuse University. His passion for travel and starting up his own venture led him to give up his role as Chief Administrative Officer at US Beverage Net (a technology startup in Syracuse, NY - USA) in 2009.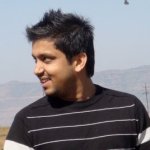 Umang Dhanuka | Founder
Umang has a simple travel philosophy - No vacation is complete without a beach! Umang is the genius behind all the cool technology that goes into TripCrafters. When he is not building innovative products that delight web users every day, he loves to explore the world. Umang has thus far traveled to Fiji, New Zealand, Singapore, Thailand, South Africa, Dubai, and all over the U.S. Next on his agenda are South America, Greece, Spain, Maldives, Cyprus, and Italy among other places. While he wasn't on the road, Umang completed his MS in Computer Engineering from Carnegie Mellon University and worked with Microsoft (yes, that one) in Redmond, USA on the Windows Vista and Windows 7 team. Umang has been passionately creating quality web products for the past 6 years.